Mandy Daniel, MSW, LISW-S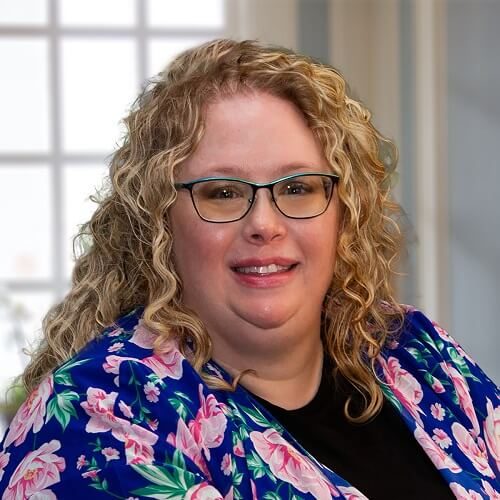 Mandy Daniel, MSW, LISW-S
Mandy focuses on both strengths-based and cognitive-behavioral approaches to support clients as they work toward improved mental health and overall well-being. She enjoys assisting clients in finding creative methods to process and cope with their anxiety, depression, and trauma and believes in the importance of creating a safe and welcoming space for treatment that is free of judgment.
Her current specializations include anxiety, overwhelm, grief, loss, life transitions, and relationship concerns
Mandy joins Holistic Consultation with extensive experience in crisis stabilization of both adults and adolescents and inpatient psychiatry. She has enjoyed working in her local community for both non-profit and healthcare organizations in a variety of capacities for the past 15 years.
Mandy received her Master of Social Work from The Ohio State University and her Bachelor of Criminal Justice in Forensic Psychology from Tiffin University.
Mandy offers services full time through teletherapy.