Jean Tidd, MSW, LISW-S, ADHD-CCSP, SAP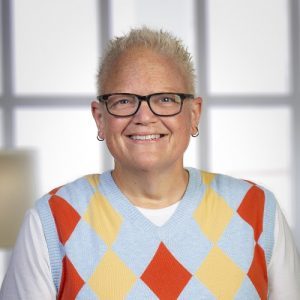 Jean Tidd, MSW, LISW-S, ADHD-CCSP, SAP
As an ADHD-Certified Clinical Service Provider, Jean has received specialized training and education not only to offer ADHD testing, but to also evaluate and assess specific issues and concerns related to ADHD. Jean is also a Substance Abuse Professional and provides SAP evaluations.
Jean has also worked extensively with kids and families, couples and individuals and groups addressing a myriad of challenges including sexuality and sexual orientation and identity, mood disorders, trauma, parenting concerns, relationships, gender identity, women's issues, self-esteem, HIV/AIDS and other chronic illness.
She utilizes a combination of approaches including relational, cognitive-behavioral and existential. Her therapeutic approach is strengths-based and client-centered as she is committed to creating space for unconditional acceptance and change.
Jean received her undergraduate degree in Social Work from Ohio University and her Masters in Social Work from The Ohio State University. She also has had additional training in Dialectical Behavioral Therapy and Motivational Interviewing and experience as a community lecturer in the OSU Department of Social Work.
Jean offers services full time from our Clintonville location and through teletherapy. Jean also offers Substance Abuse Professional (SAP) evaluations.