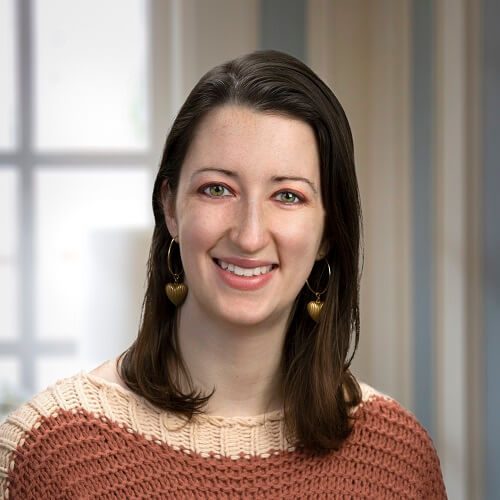 Andi's foundational belief is that people are not broken, but rather that they are in need of support and healing. Andi is a systems oriented therapist who works with the whole person to develop a personalized approach to treatment.
Her current specializations include relationship issues, perinatal and maternal mental health, trauma, disordered eating, neurodivergence, gender and identity expression and working with the LGBT+ community.
Andi's clients appreciate her tailored approach and resources, as well as a range of options for treatment including horticultural therapy. She works with individuals ages 6 and up, couples, and families to foster positive relationships to the self and to others.
She is an independently licensed marriage and family therapist, with a Masters in Marriage and Family Therapy from Trevecca Nazarene University.
Licensed to work with clients in both Ohio and Indiana, Andi offers services full time from our Clintonville location and through teletherapy