Holistic Consultation is a Telehealth Certified Practice Offering Online Therapy Throughout Ohio
Feeling isolated, confused or overwhelmed? Feeling uncertain during this time? In a recent client survey, one of the most requested services was to offer online therapy.
How Does Online Therapy Work?
It is understandable that meeting in the office is not always convenient or comfortable. Online appointments allow you to receive the same quality care as you do in person.
Online therapy allows you and your clinician to meet from separate locations through video over the internet. You will need access to a private space, a good internet connection and a computer or tablet to engage in online therapy at Holistic Consultation.
Our online therapy platform is HIPAA compliant and secure.
Location of Services
Online therapy allows Holistic Consultation to provide therapy to a broader geographic range than our in-person services at our Columbus offices. We now see clients throughout the State of Ohio.
All clinicians at Holistic Consultation are licensed in Ohio through the Ohio Counseling, Social Work and Marriage & Family Therapist Board.
To Utilize Our Online Therapy,         You Must Be:
Physically located in the State of Ohio
Clinically appropriate for online therapy
Have access to a private space, good internet connection and a computer or tablet
Comfortable with digital technology
Who benefits most from online therapy?
Online therapy might be right for you if any are a concern:
Accessibility (including personal or widespread illness, physical limitations, mental health limitations)

Stay at Home Orders, Travel Demands or Academic Breaks

Transportation (including access, costs for transit and/or parking, vehicle dependability)

Caregiver responsibilities (including eldercare, childcare, and partner care)

Weather Related Concerns
When you seek online therapy with Holistic Consultation, you will:
Receive online therapy that research shows is as effective as in-person therapy

Feel confident and secure that you can have therapy anywhere within the State of Ohio

Receive online therapy in whatever environment is most comfortable to you

Have connection, support and a plan to make progress
The Online Therapy Process
During this initial session, you will be paired with an intake clinician for an initial consultation.
The point of this visit is to find out what brought you to therapy and how Holistic Consultation can help. This is intended to make the counseling process as easy and as smooth as possible.
During this session, we also verify your insurance and set up your online scheduling portal, so you can schedule ongoing appointments as needed.
Together, you and your therapist will meet online.
You and your therapist will use proven approaches to help you feel more supported, connected and feel more like yourself again.
Together, you and your counselor will connect in a safe, comfortable space, all from the comfort of the location of your choice.
In your final sessions, you will review your goals to ensure you are satisfied with your experience and that the work we have done together has met your expectations.
You will also outline a plan going forward so that you are able to retain what we have worked on together and implement all you have learned outside of session.
What Does Online Therapy Cost?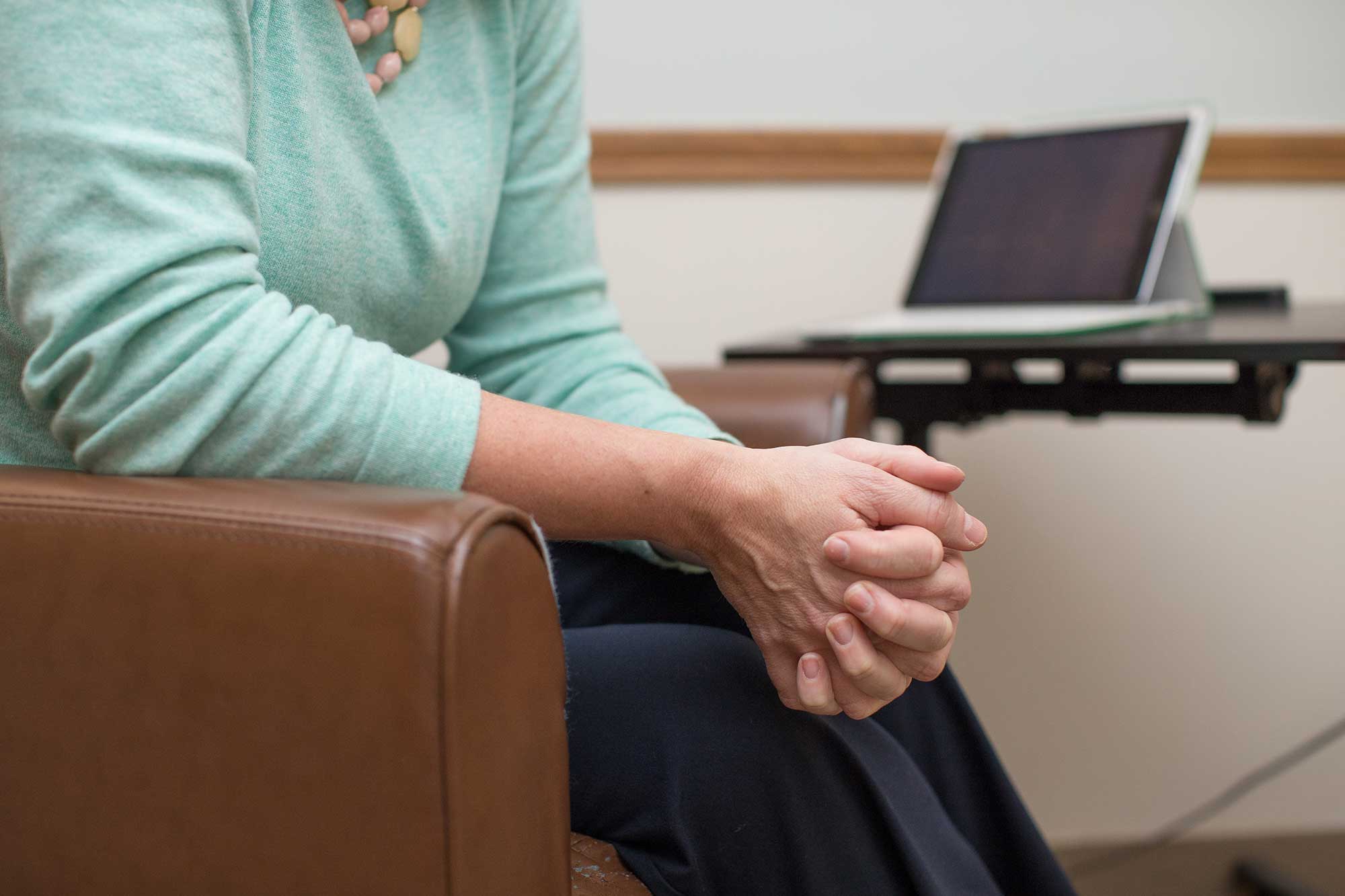 Online therapy is a fee for service program and Holistic Consultation accepts most major insurance plans and services provided on a self-pay basis. A sliding scale fee application is available and determined by need.
Aetna (eff. through 6/6/20), Anthem, Medical Mutual, OSU Student Health Insurance (Healthsmart, OSU Faculty & Staff Insurance (NGS Coresource/Trustmark) and Tricare currently cover online therapy at their contracted rates.
It is completely possible to gain insight into what is going on in your life to help make sense of the present and feel confident moving into the future.
With the right support, you can start taking small steps forward. You just need to find the right professional to guide you along the way. Holistic Consultation can help.
Call 614-607-0980 to schedule your online therapy session today.