Individual Therapy & Counseling 
Your mind seems to be somewhere else. You feel uncertain and overwhelmed. It's like you're constantly thinking about the past or worrying about the future.
You weren't always this unsettled.
But recently, you started to question yourself more deeply.
A lot of the time you feel overwhelmed, stressed, worried, exhausted, stuck.  
Let us help you on your path forward. It's your life, better.
When You Seek Individual Counseling at Holistic Consultation you will:
Be curious about yourself and your patterns, so you can get back to feeling like yourself

Figure out what is working and what you can let go of

Regain a sense of control over things in your life

Figure out what really matters to you, right now
The Individual Counseling Process
Individual counseling is intended to help you examine all areas of your life and see how they work together as a whole.
Together, you and your therapist will take a holistic approach to your treatment. Meaning, focusing on the whole person. You will discover the insight you need to move forward in a way that makes the most sense for you right now.
You and your therapist will meet together for 60-minute sessions.
During this initial session, you will be paired with an intake clinician for an initial consultation.
The point of this visit is to find out what brought you to therapy and we can help. This is intended to make the counseling process as easy and as smooth as possible.
During this session, we also verify your insurance and set up your online scheduling portal, so you can schedule ongoing appointments as needed.
Together, in each subsequent session, you and your therapist will use proven approaches to help you feel more like yourself again.
Each session is designed to look at and treat your whole self. Together, you and your therapist will connect in a safe, comfortable space to help you become the best version of yourself right now.
In your final sessions, you will review your goals to ensure you are satisfied with your counseling experience and that the work we have done together has met your expectations.
You will also outline a plan going forward so that you are able to retain what we have worked on together and implement all you have learned outside of session.
More About Holistic Consultation:
Our Therapy & Counseling Services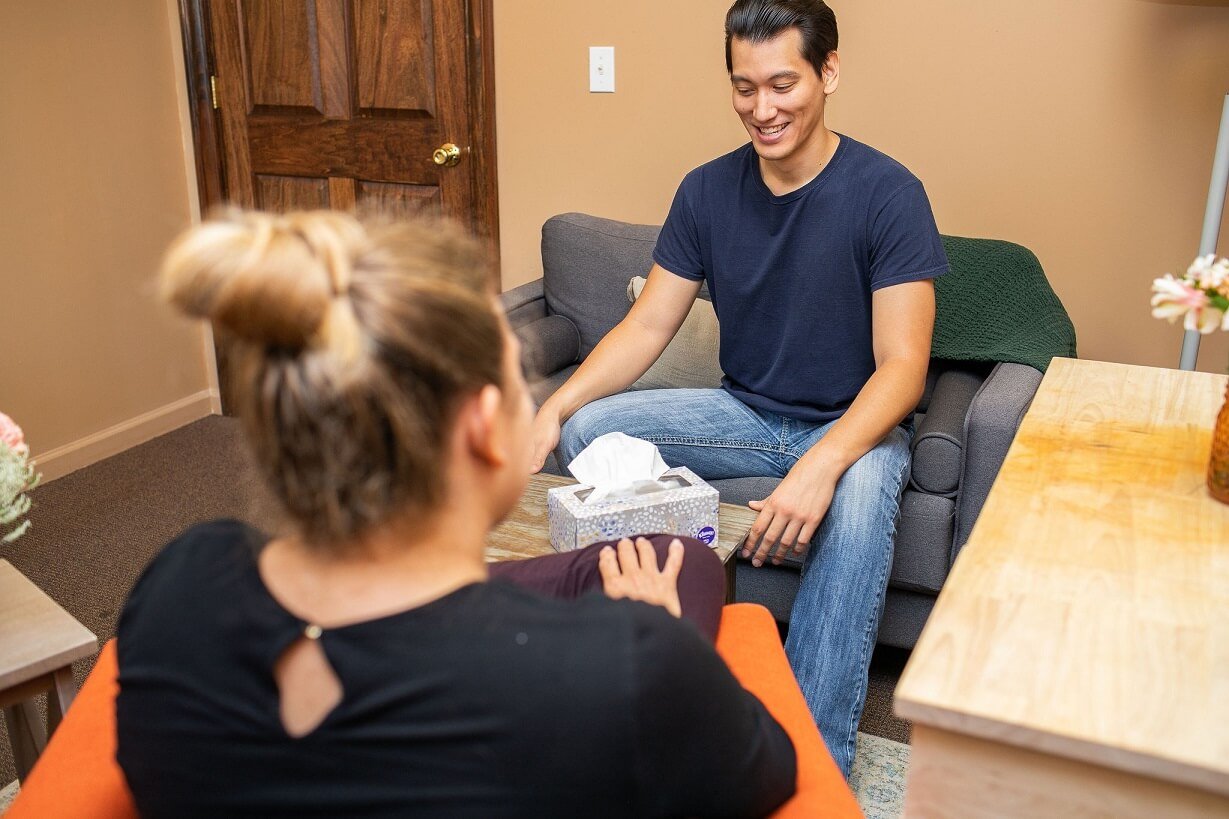 As an integrative counseling practice, our team of nearly 30 best-in-class therapists provide innovative care in a safe, welcoming and supportive environment.
Our therapists are highly trained in a variety of evidence-based approaches and also offer advanced specialties in:
Art Therapy
Ayurvedic Health Education
Eye Movement Desensitization and Reprocessing (EMDR)
Nutrition & Dietetics
Sex Therapy & Sex Positivity
Perinatal Mental Health
Yoga Nidra
All of this is with the goal of helping you have the most well-rounded treatment possible.
Who Benefits Most from Seeing a Mental Health Therapist
You will benefit from individual therapy sessions if:
You are preoccupied with current life stressors

You feel isolated, worried, exhausted or stuck

You feel uncertain or are worried about your future

You want connection, support and a plan to make progress
What Does Individual Therapy Cost?
Individual Counseling is a fee for service program and Holistic Consultation accepts most major insurance plans and services provided on a self-pay basis. A sliding scale fee is available upon request and determined by need.
We accept Aetna, Anthem, Medical Mutual, Optum, OSU Student Health Insurance (Healthsmart), OSU Faculty & Staff Insurance (NGS Coresource/Trustmark), Tricare and United Healthcare at in-network rates.
When and Where Can I Schedule a Session with a Therapist?
It is completely possible to feel like yourself again.
With the right support, you can start taking small steps forward. You just need to find the right professional to guide you along the way.
Holistic Consultation can help.